Junji.jp
---

Language = ja 日本語 Junji is iPad iPhone App developer.
---
Cell Junji
12.4.4




iPad iPhone - Aug. 2019
Requires: iOS 12.4 or later

Notice:

Now, I am developing the next version App for iOS 13 , iPadOS.
It will more better Optimize for iPad any size.
◆
Where is my savedata-file ? Missing ?
Please use Files App.
https://support.apple.com/en-us/HT206481

Check the [Locations]-[On My iPad]-[Cell Junji] Folder by Files App.
If you haven't deleted Cell-Junji-App before, you can found your savedata-file.
◆

SUM (Total auto-calculation) is

a problem ?




Sorry, This is a simple my mistake

.
It will be fixed at next version 13.
Temporary workaround on

this version iOS 12.4,

Please remove

Symbol characters from in SUM cells

. ( $

Currency symbol ,

Thousands separator )
◆ If iOS 12.4 is not installed on your device ?


How to Update your iOS to 12.4 version ?
Execute [Settings] App - [General] -
[Software Update]
on your iPad.
You do not have iOS 12.4, Then searching for this app in the App Store
may not show the app.
◆
If you want old-version 3.0 ?
If you have a device iPad or iPhone on iOS 12.3 before,
you can get old Cell Junji App (Cell Notepad version 3.0) at App Store.
There is your old savedata in App's document folder.
Please use [File App] by Apple.
◆【How to】 1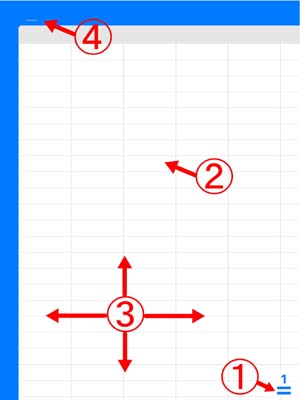 ① Menu
② Tap Cell, begin editing
③ Touch drag, Scroll
④ Title
◆【How to】 2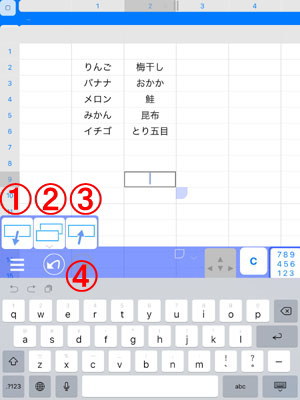 Tap Cell - Select
① Cut
② Copy
③ Paste
④ Undo
◆【How to】 3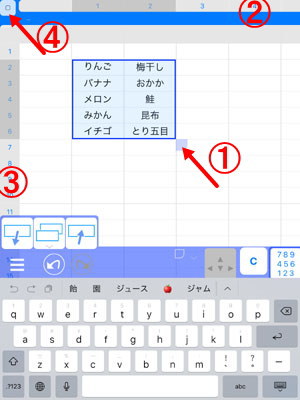 ① Touch drag
  (If you can't see this, Please tap on above keyboard Blue color area.)
② 1 column select. drag move, select plural columns.
③ 1 row select. drag move, select plural rows.
④ All select.
◆【How to】 4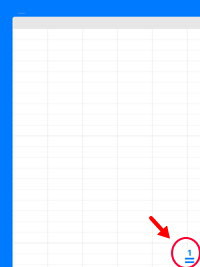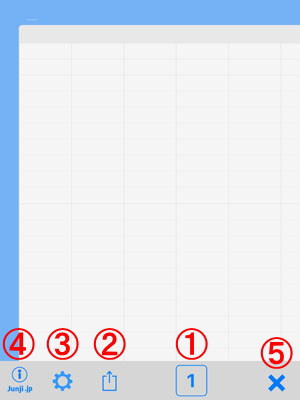 ① move page
② Export data
③ Settings
④ Junji.jp Support Site or App Store
⑤ Back
◆
Savedata:
→ くわしい説明ページ【重要】
◆
etc..:
・↑↓←→ button can Swipe to outside, go to edge.
・Tap on above keyboard Blue color area, Show and Hide ruler.
・You can cleanup any functions button by Swipe-down.
◆【How to】
Change Row, Column Width
 ①touch
 ②move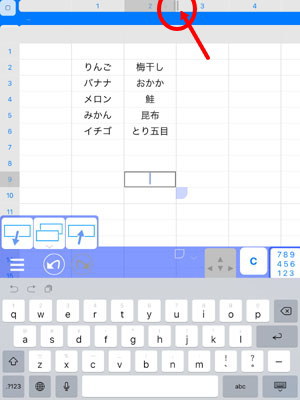 ◆【How to】
Change Font size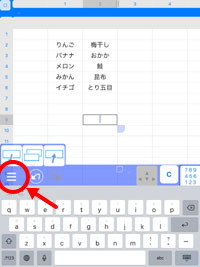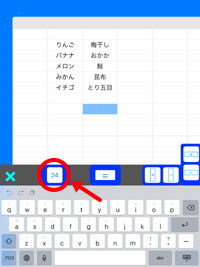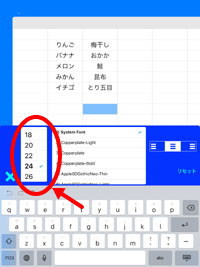 ◆【How to】
easy-SUM
(Auto calculation)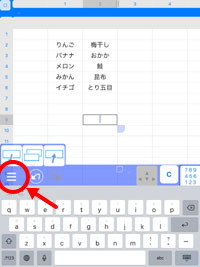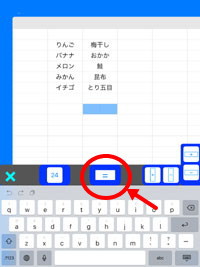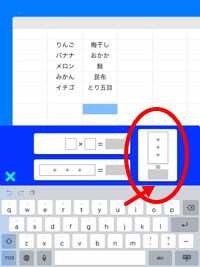 ・Clear - C button
Notice: at version 12.4.4, This function is very easy, simple.
Not standard, Not professionally function.
◆【How to】
Row, Column Add or Delete

①Touch taget row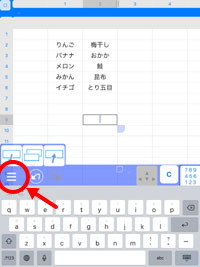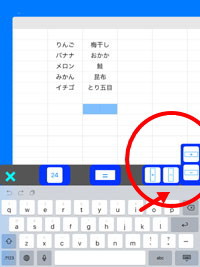 after,
[ + ] [ - ]
button Add or Delete
・on version 12.4.4, Max is Rows 64, Columns 16.
===========================



Privacy policy :

This App don't collect your personal information.
This App don't send your personal information to someone.

Junji don't sell your personal information.
Junji don't reuse your personal information.

This App don't do tracking you.
This App don't internet connect hiding.

Always, Junji's App don't include internet-ads.
I have never include ad-network-system in my Apps.

This website don't collect your Cookies.

Because, I like you. I see you as a lively warm human, you are the real person. I think you are not someone's wallet.
I like people more than money.
( Honestly speaking, I am not a rich millionaire. So, I want to earn money some little without cheating. )

Also I don't sell my words.

with Honesty, until pass away.

Junji Suzuki
===========================

Contact about App

I'm really thankful for your feedback message.
Please contact by in App Store, each App's product-page [Ratings and Reviews - Customer Reviews - Write a Review]
I read all the comments in 155 countries App Store.
Your comments are big helpful for this update-version improvement.
Thank you so much !
---